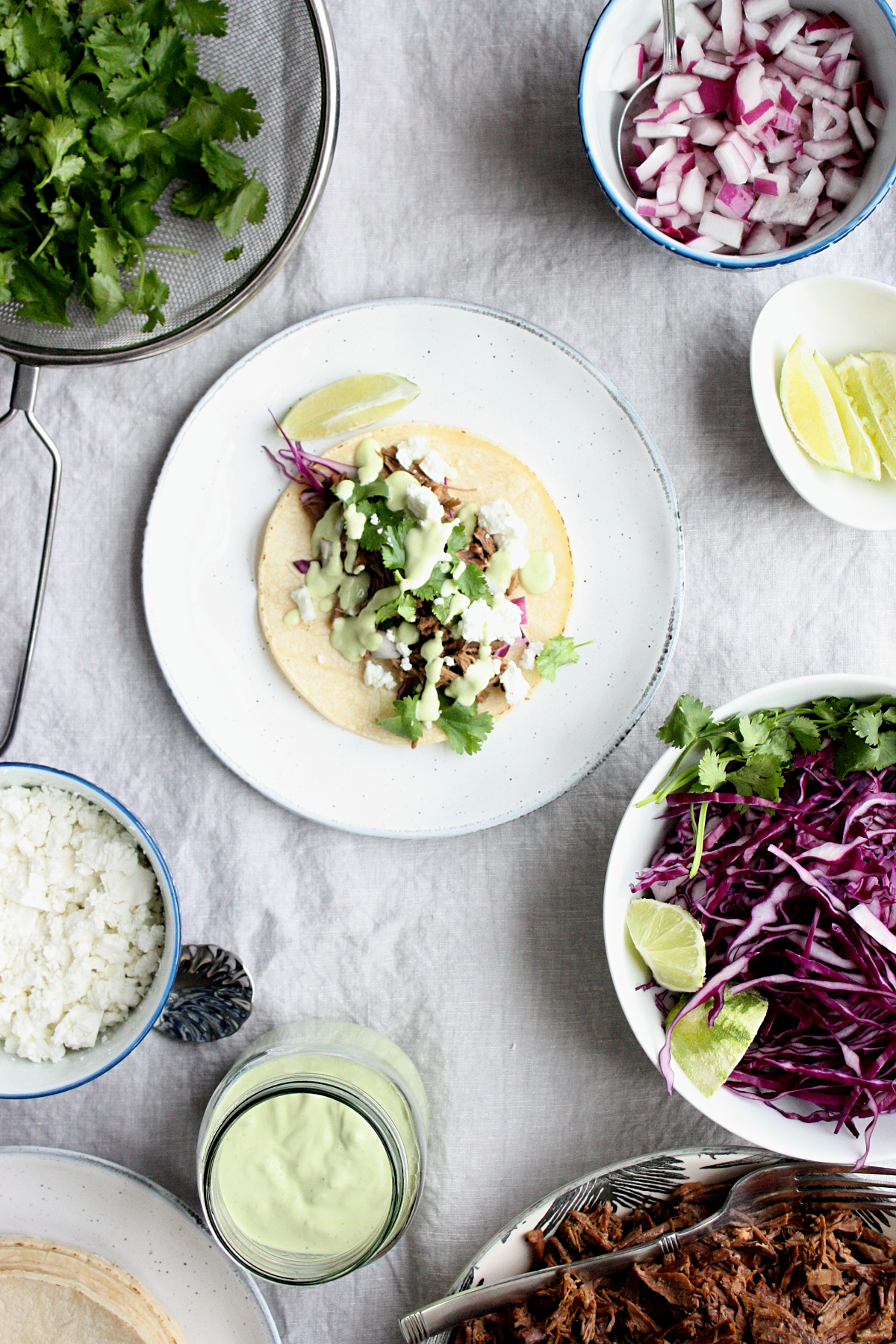 Apologies to all of my other taco recipes. You've been forgotten. We are officially breaking up. I've found THE ONE…and now I just don't want any other taco. The truth hurts. But, it's also delicious. I've made these pot roast tacos with lime crema twice in two weeks because they are just that good. Also, I needed that second time around to confirm that my memory of their yumminess was not clouded by me being really, really hungry. And the good news is…batch two confirmed all these initial warm, happy, tasty feelings. They ARE amazing.
Full disclosure, I'm pretty partial to pot roast in general. Growing up, my grandmother regularly hosted Sunday dinner with the whole family, and it's hard to remember her serving anything other than pot roast. She was an amazing cook (as so many grandmothers seem to be) and I have the best memories of overeating her pot roast, gravy and mashed potatoes, and partaking in one of two post-dinner activities—a family walk or a nap on her front porch. Both were good options.
Partialness aside, fall-apart, tender pot roast makes for the best taco filler. The meat, simmered for 4 hours in water seasoned with chilli powder, cumin, oregano, onion powder, garlic powder and a couple garlic cloves for good measure, is full of flavour. It's also as simple as can be to prepare (more on that below).
With the meat already so flavour-packed, fresh, simple fixings pair perfectly. Cabbage, cilantro, red onion, and crumbled feta. That's it. Prepare them in advance and give yourself a high-five. Now, on to what brings it all together — THE most tasty dressing, lime crema. Avocado, limes, mayo, sour cream and salt and pepper. Throw all in a blender, and voila, pot roast taco dressing perfection.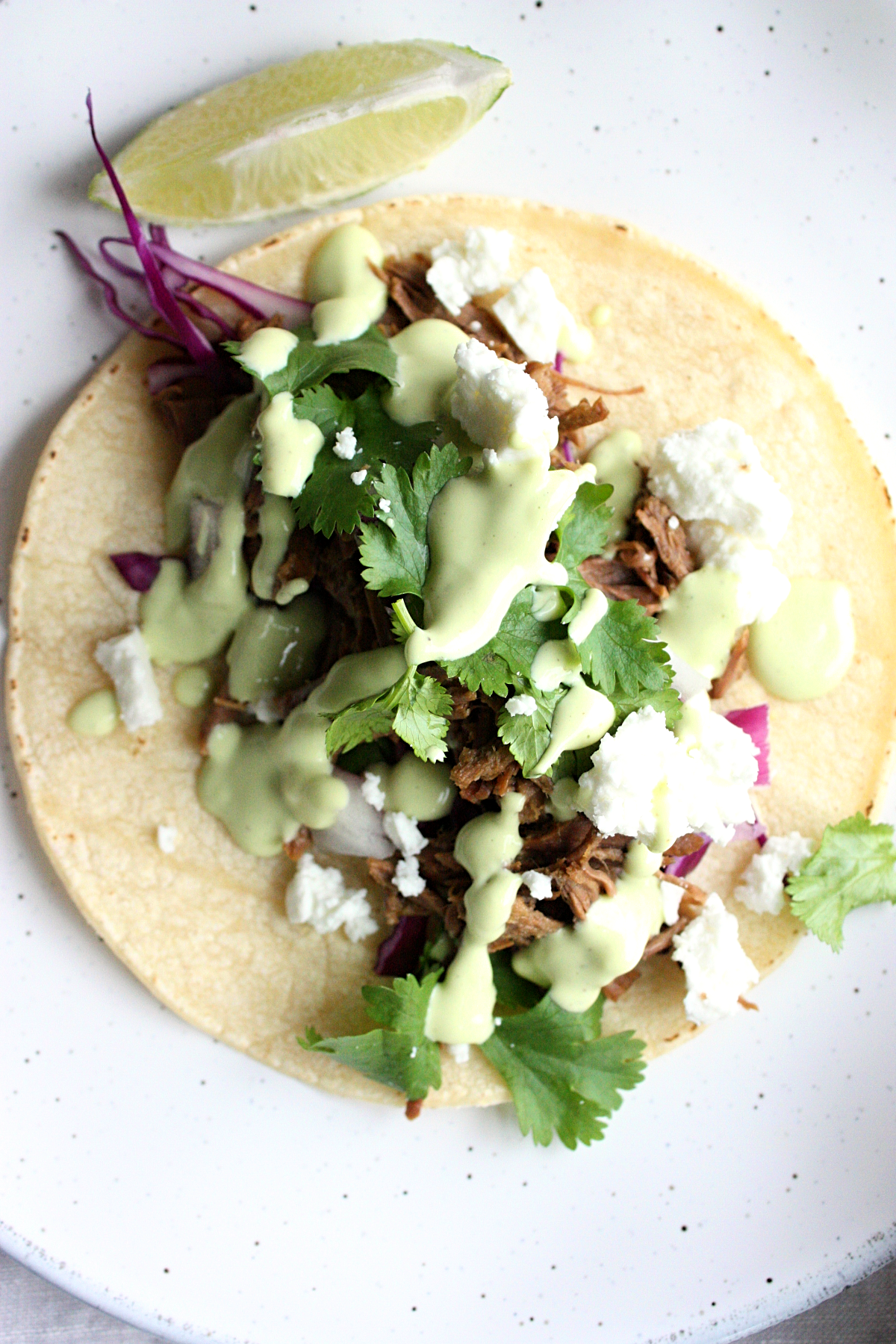 Below: All the stages to go from your basic bottomless blade roast (or sirloin roast) to glorious fall-apart pot roast.
Sure, a good pot roast takes time, but most importantly, it takes very little effort. The time that it does take is hands-off, which means once the meat and seasoning are in the pot, you're free to get back to life.
Or to prepare the lime crema. But good news, lime crema takes no more than 5 minutes, I promise, and all the hard work is done by a blender or food processor.
A few tips:
Some limes are juicier than others. Taste after the first blending and add additional lime juice if the flavour isn't quite there. I needed two and half limes (they were puny and hard) when I first made this recipe, and only 2 limes this time around.
Add water to reach that perfect easy-to-pour-but-still-very-creamy consistency. Start by adding 1/8 of a cup. You won't need more than a 1/4 cup. How much water is needed also depends on the juiciness of your limes and if you added extra.