Satisfying and light, these chicken moo shu lettuce wraps feel like a real treat, with very minimal effort. They're great when you're hungry for more than a salad, but you don't want anything overly filling.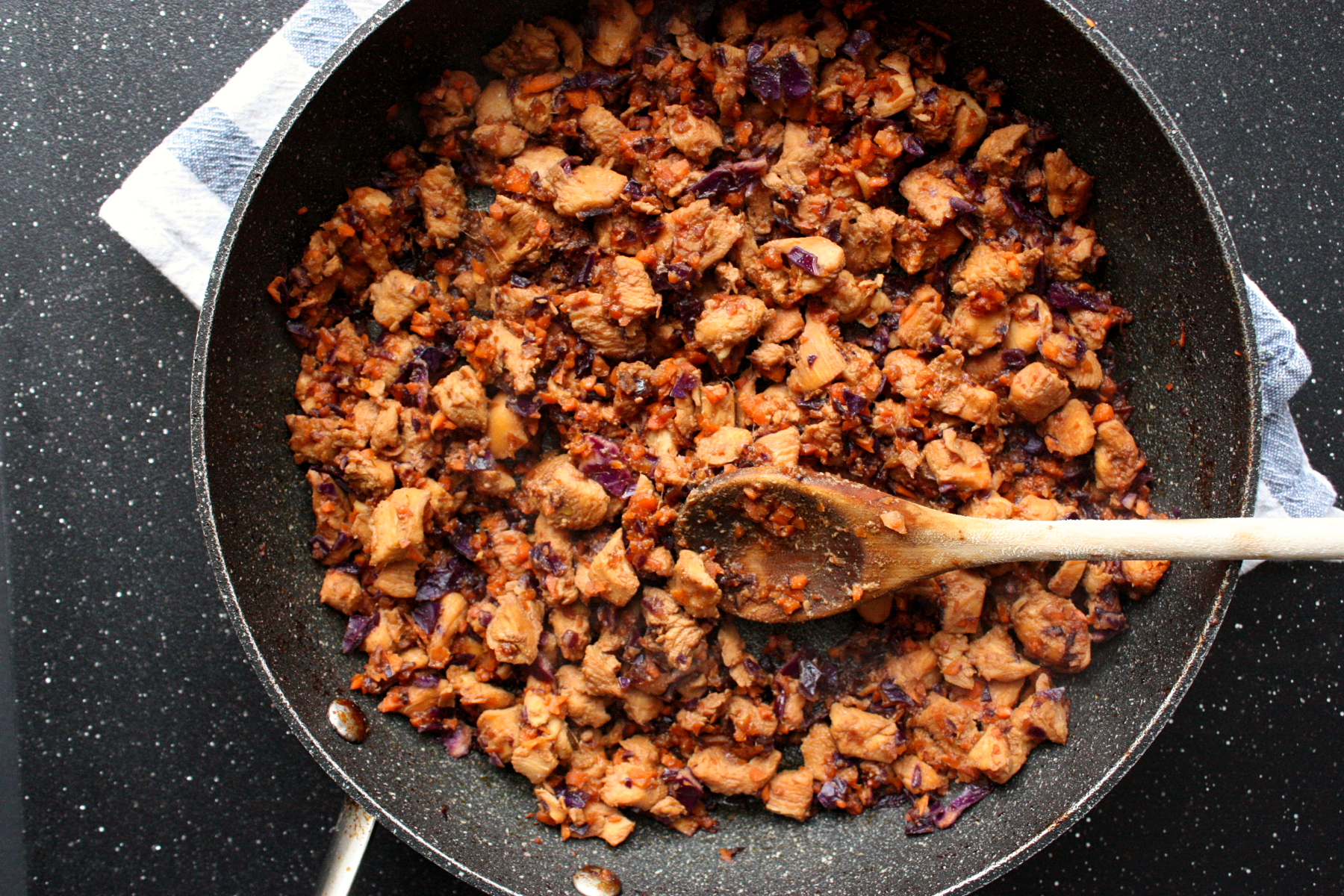 Chicken Moo Shu Lettuce Wraps
Yum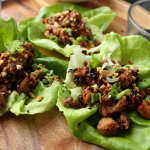 Servings

2-4

people (depending on how hungry you are!)
Servings

2-4

people (depending on how hungry you are!)
Prepare chicken breasts—cut into small bite size pieces (roughly 1/4 inch cubes). Set aside.

In a small mixing bowl (large enough for the chicken) combine tamari, hoisin, sesame oil, vinegar, water, garlic and ginger.

Add in diced chicken—stir to coat. Set aside.

Using a small food processor (or a grater) pulse carrot into small pieces.

Prepare garnishes (green onions, peanuts, sesame seeds) and set aside.

In a large stove-top pan, sauté the marinated chicken over medium high heat, stirring frequently for roughly 5 minutes.

Stir in carrots and cabbage and cook for another 3-5 minutes, until chicken is fully cooked.

Spoon chicken onto boston lettuce leaves and garnish with sesame seeds, peanuts and green onions. Enjoy!