Strawberry shortcake muffins. THE perfect summertime muffin. Pockets of juicy fresh strawberries, in a buttery, shortcake style muffin. And only 7 easy ingredients. Sounds delicious, right?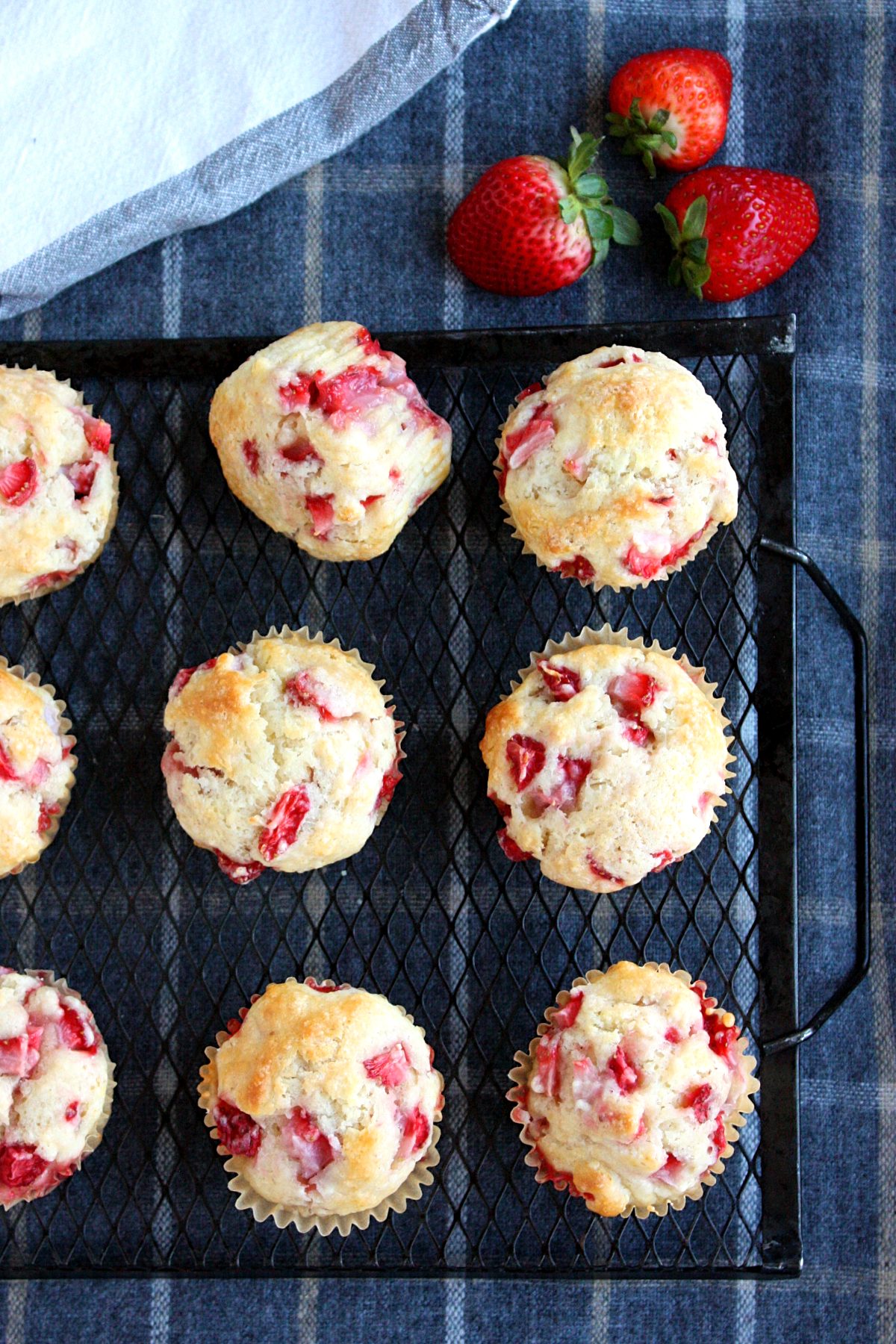 Let me start by saying, I love shortcake. A lot. I love its "biscuity", buttery texture, that it's not too sweet–just sweet enough–and how when paired with freshly picked summertime strawberries, and real (stress the real) whipping cream, no other dessert comes close.
So now that everyone's up to speed on my fondness for shortcake, let's talk about these strawberry shortcake muffins. Essentially, it's the best dessert, but in muffin form. I tweaked my mum's original shortcake recipe and folded in chopped strawberries, and topped them with a sprinkle of sugar. YUM. And my kitchen smelled a-mazing.
This recipe makes 12-14 muffins depending on the size of your scoops, and trust me, they will not be around for long. My kids polished them off in two days flat.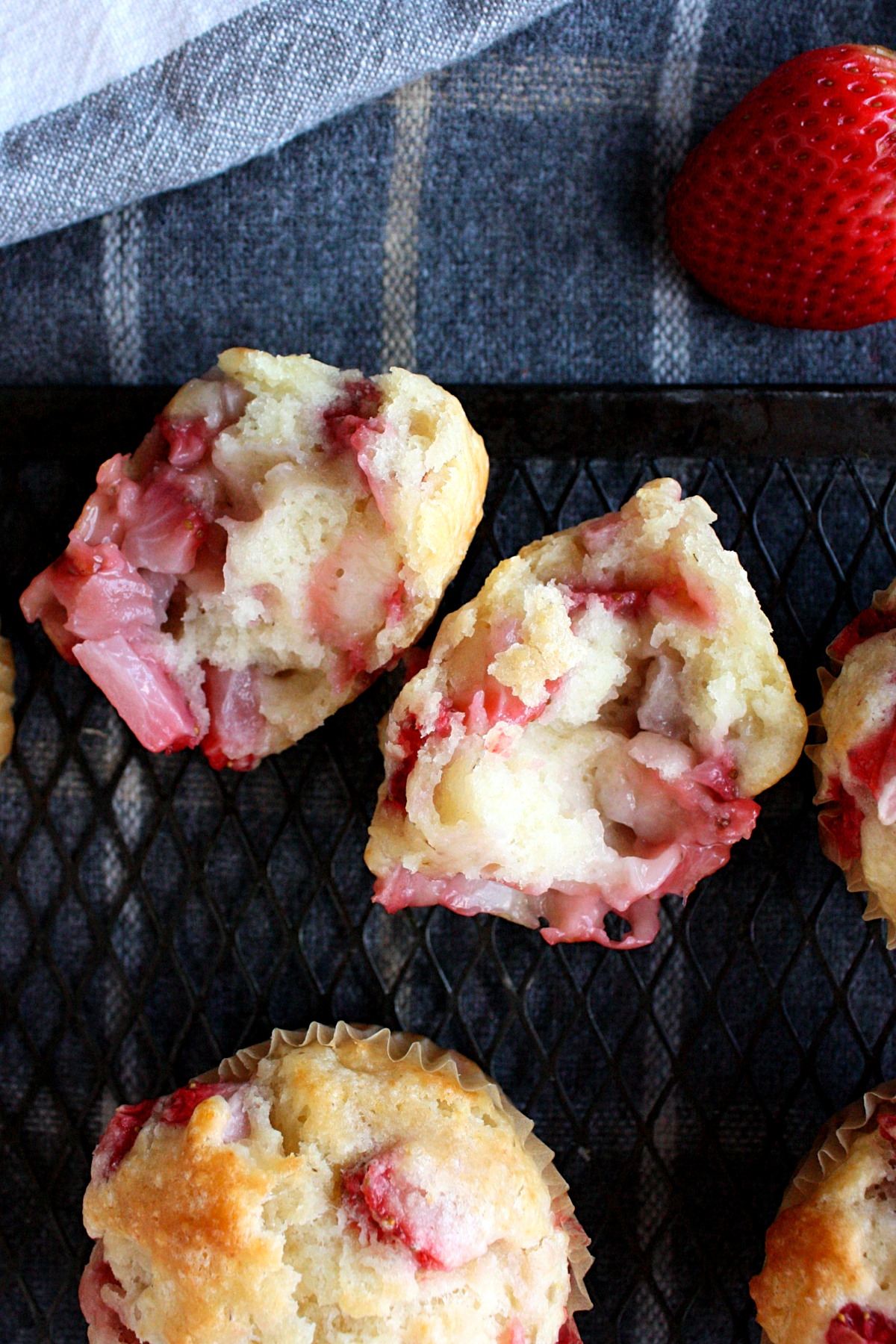 In a muffin mood? See all my favs here!

In a large mixing bowl, sift flour, salt and baking powder.

Cut butter into small pieces and mix into flour with a pastry cutter (or two knives, or your hands) until the mixture is crumbly.

Stir in sugar. Add milk and stir until just combined.

Gently fold in chopped strawberries.

Scoop into well greased or parchment lined muffin tins, sprinkle tops with a pinch of sugar each, and bake at 400 for 20 minutes. The tops will be slightly golden and a toothpick or fork inserted should come out clean.
Don't over mix the berries, or they will bleed into the batter. Fold in gently.