Curried Cauliflower Soup Recipe with Lentils || This bright, healthy cauliflower soup recipe is flavor-loaded and full of good stuff, like onions, garlic, lemon juice, curry, and cumin. Plus cauliflower, carrots, celery and lentils, all blended together until smooth, delicious and golden.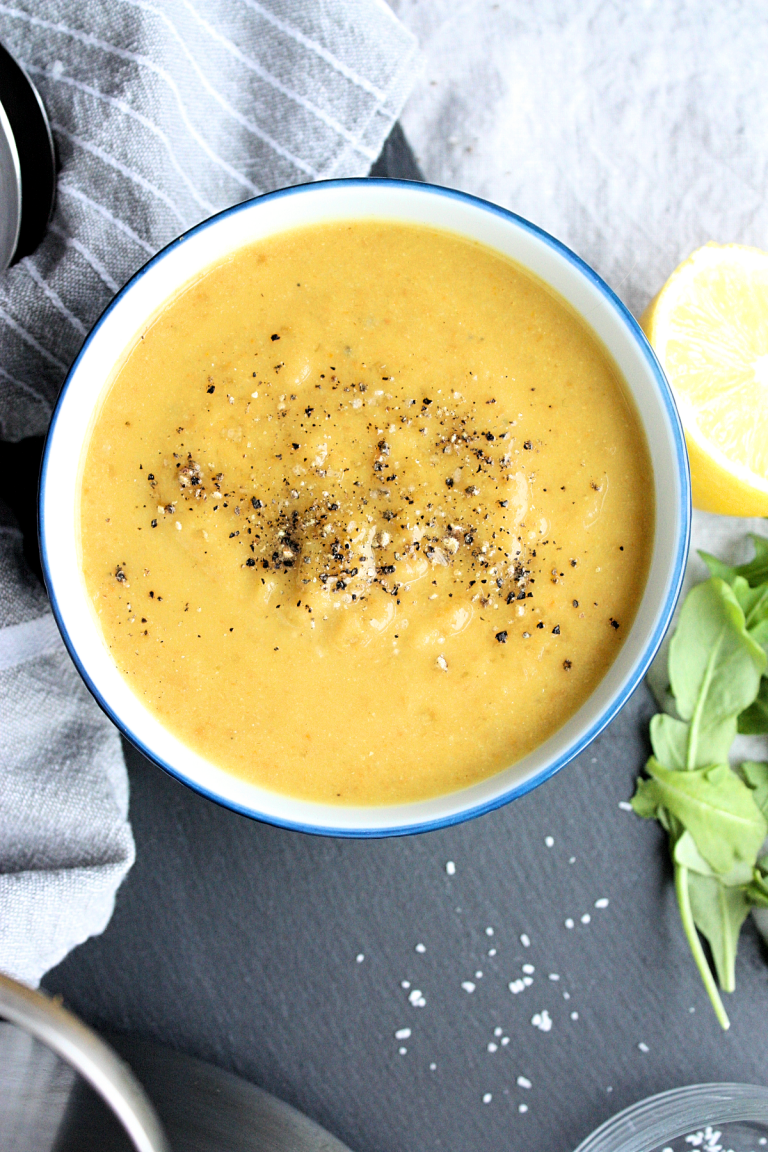 Right now I'm all about soup. I'm currently fighting a serious case of the sniffles (they will not win) and this bright, healthy curried cauliflower soup recipe is full of all the good things. Cold-fighting things, like onion, garlic, lemon juice and spices. Not to mention tons of cauliflower goodness, carrots, celery and lentils, all blended together until smooth and delicious.
In addition to sniffle-fighting, I'm also in the process of stocking up my freezer with ski day meals. Lots and lots of them. Because, a hot thermos of homemade cauliflower soup, after a few hours freezing my pants off on the slopes, is magic. And, so, so much better than the soups they're serving at the chalet, which are often 'meh' at best. As much as I detest spending the better part of my Friday evening preparing the next day's lunches, I thank myself the next morning, when I can roll out of bed, dive into a coffee and see the lunch cooler packed and ready. My Friday-self is pretty awesome.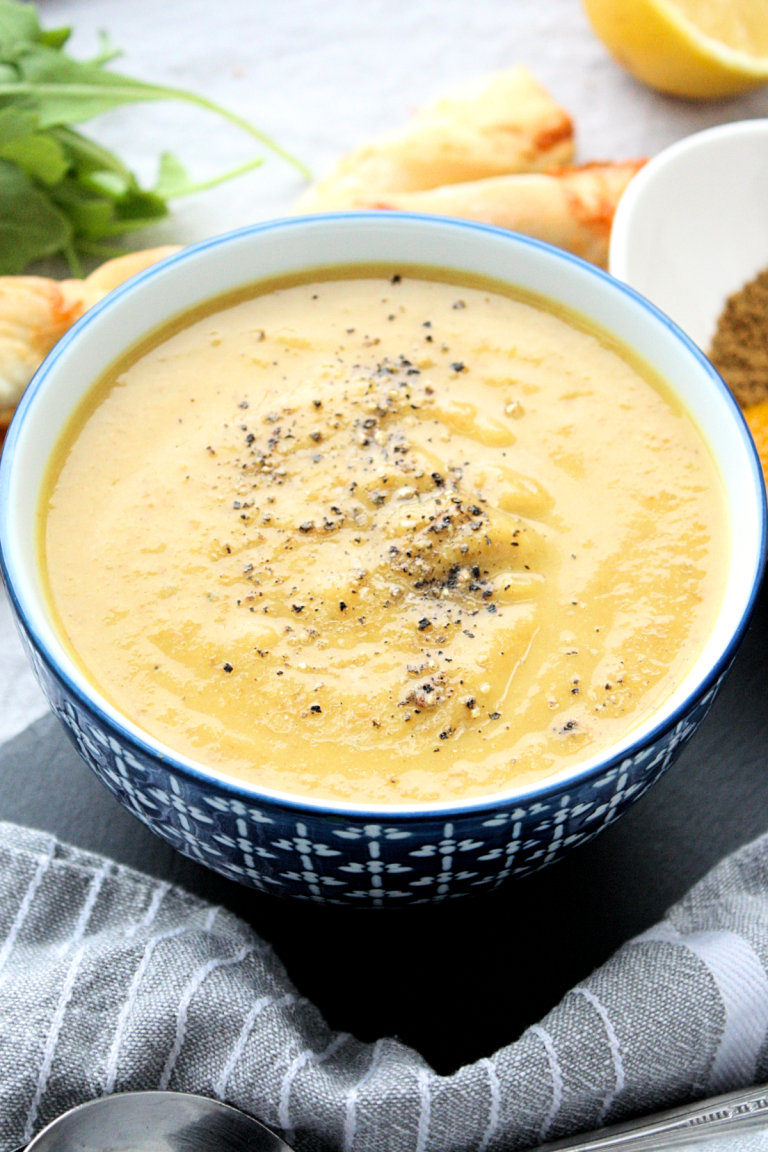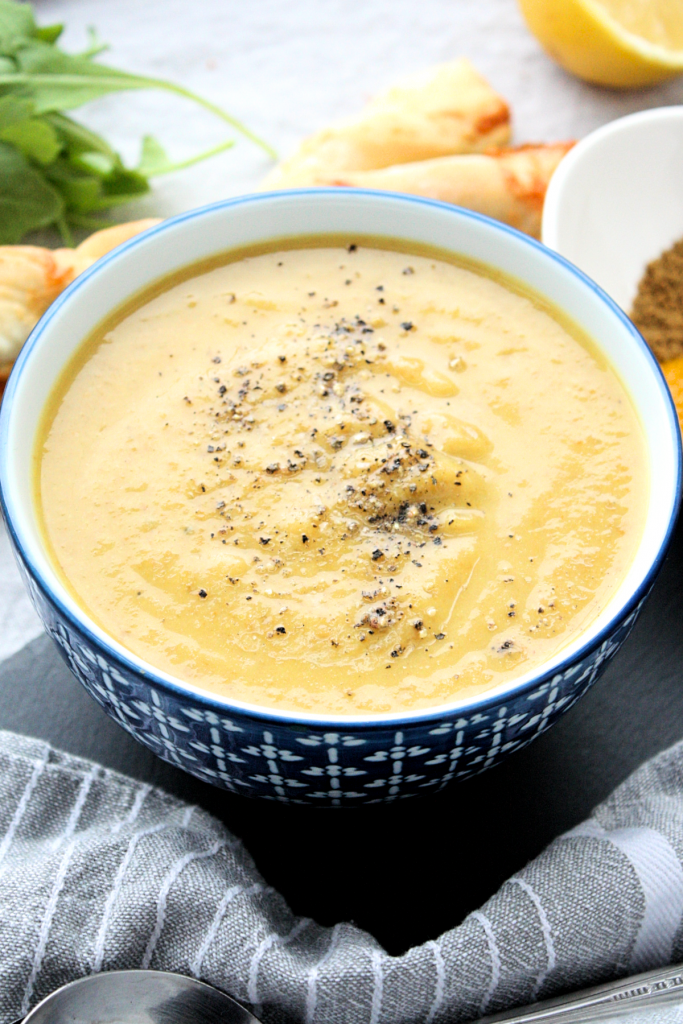 The deep freeze is also seeing some yummy chili and stew action of late and I plan on making (and stashing) this Rockin Moroccan Stew (from the Looneyspoons ladies) again very soon. It's SO. GOOD. You should make it. Right after making this curried cauliflower soup.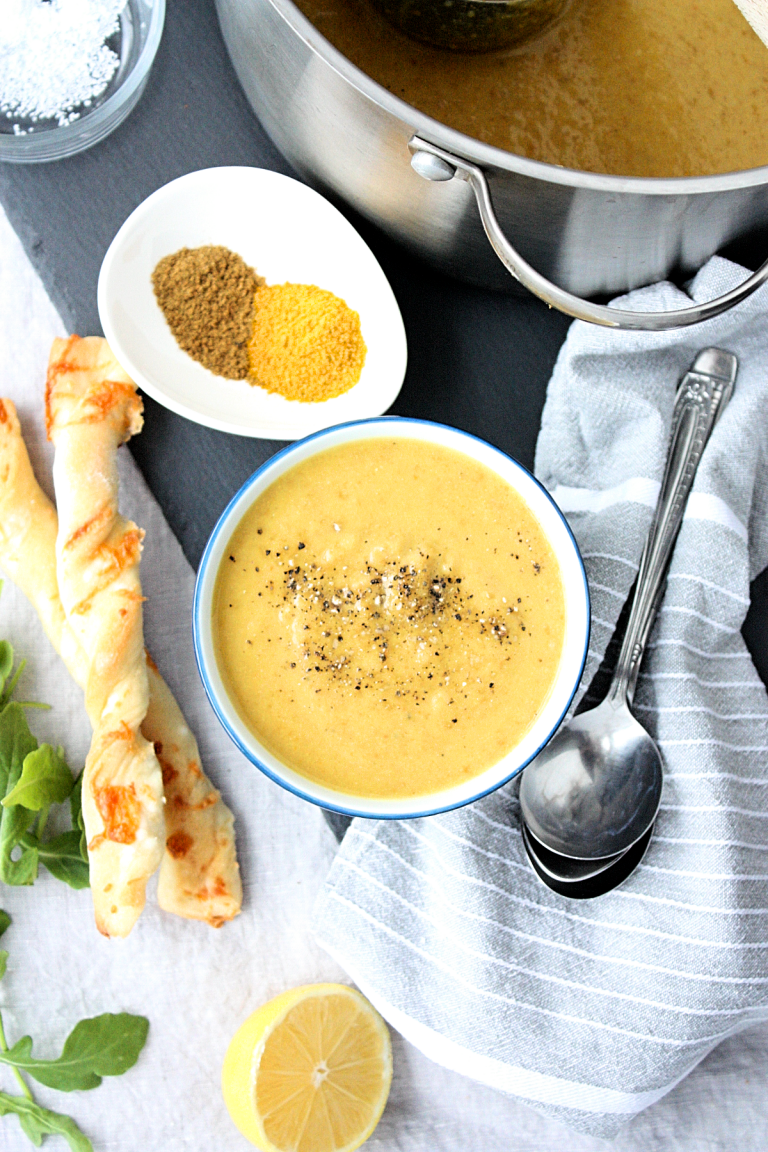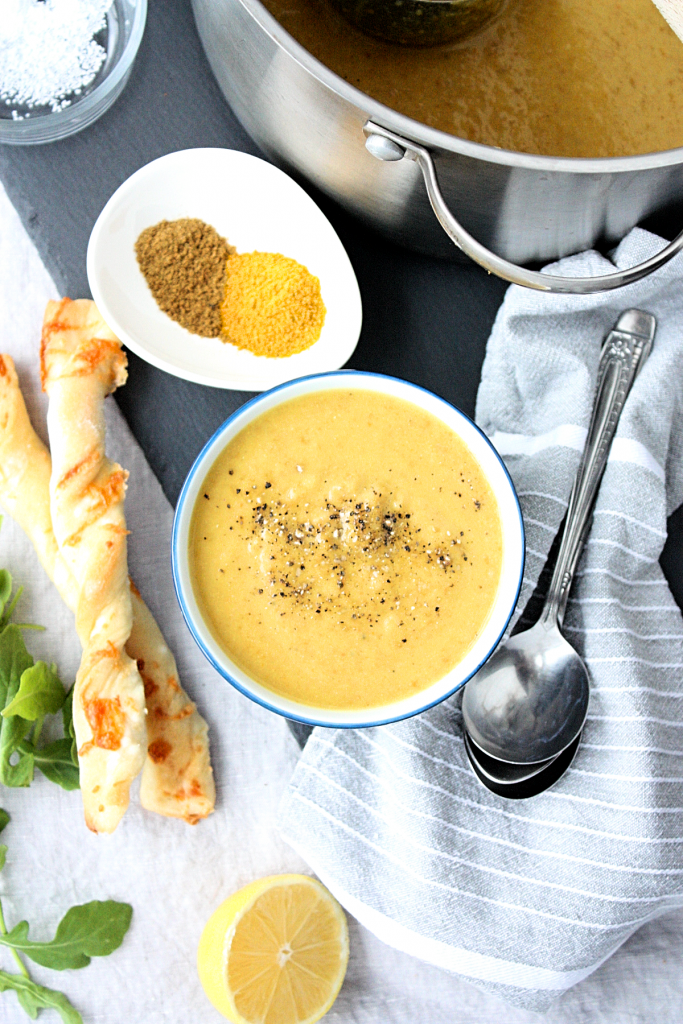 How do you manage meals and weekend activities? Especially in winter? Are you into big batch cooking and freezing or is cooking done on the fly? Let me know in the comments below. And drop me a comment if you try out this cauliflower soup!
XO
Bri
Curried Cauliflower Soup Recipe with Lentils
Ingredients
2

tbsp

olive oil

1

large cauliflower head

washed and broken into small florets

1

large carrot

peeled and chopped

3

celery stalks

washed and chopped

1

yellow onion

finely chopped

1800

ml

chicken broth or vegetable broth

2 cartons

540

ml

can of lentils

drained and rinsed

1

clove

garlic

minced

1

bay leaf

2

dashes

worcestershire sauce

2

tsp

curry powder

1

tsp

cumin

Salt and pepper to taste

Juice of 1 lemon
Instructions
In a large stovetop pot, over medium-high heat, sauté cauliflower florets, carrots, celery and onion in olive oil for 5 minutes.

Add remaining ingredients (broth, lentils, garlic, worcestershire, cumin, curry, bay leaf, salt, pepper and lemon) and bring to a boil.

Simmer for 30-45 minutes, until all the veggies are tender.

Remove bay leaf and, using a hand-held immersion blender, blend until smooth. Delicious right away, but even better the following day.