Start your morning routine off right with this delicious, healthy granola. Top some greek yogurt with a couple spoonfuls of this crunchy, nutty, maple infused goodness.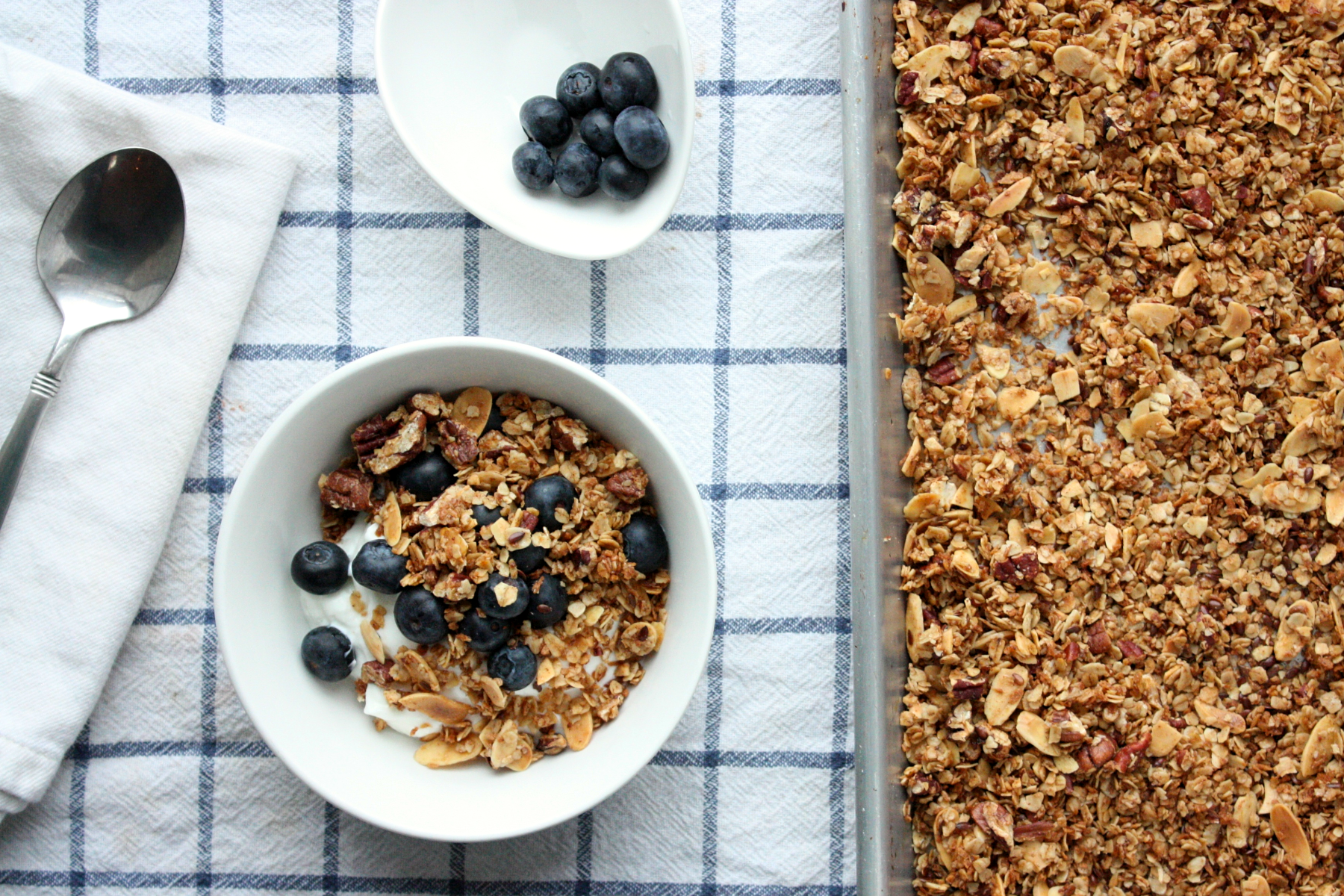 Mornings are rough. Right? I don't feel like I'm on my A game until I have a mug of hot coffee in front of me and a healthy breakfast to go with. This granola is the perfect healthy go-to that satisfies everyone. My kids love it on their morning yogurt, and I've caught my hubby eating it by the spoonful.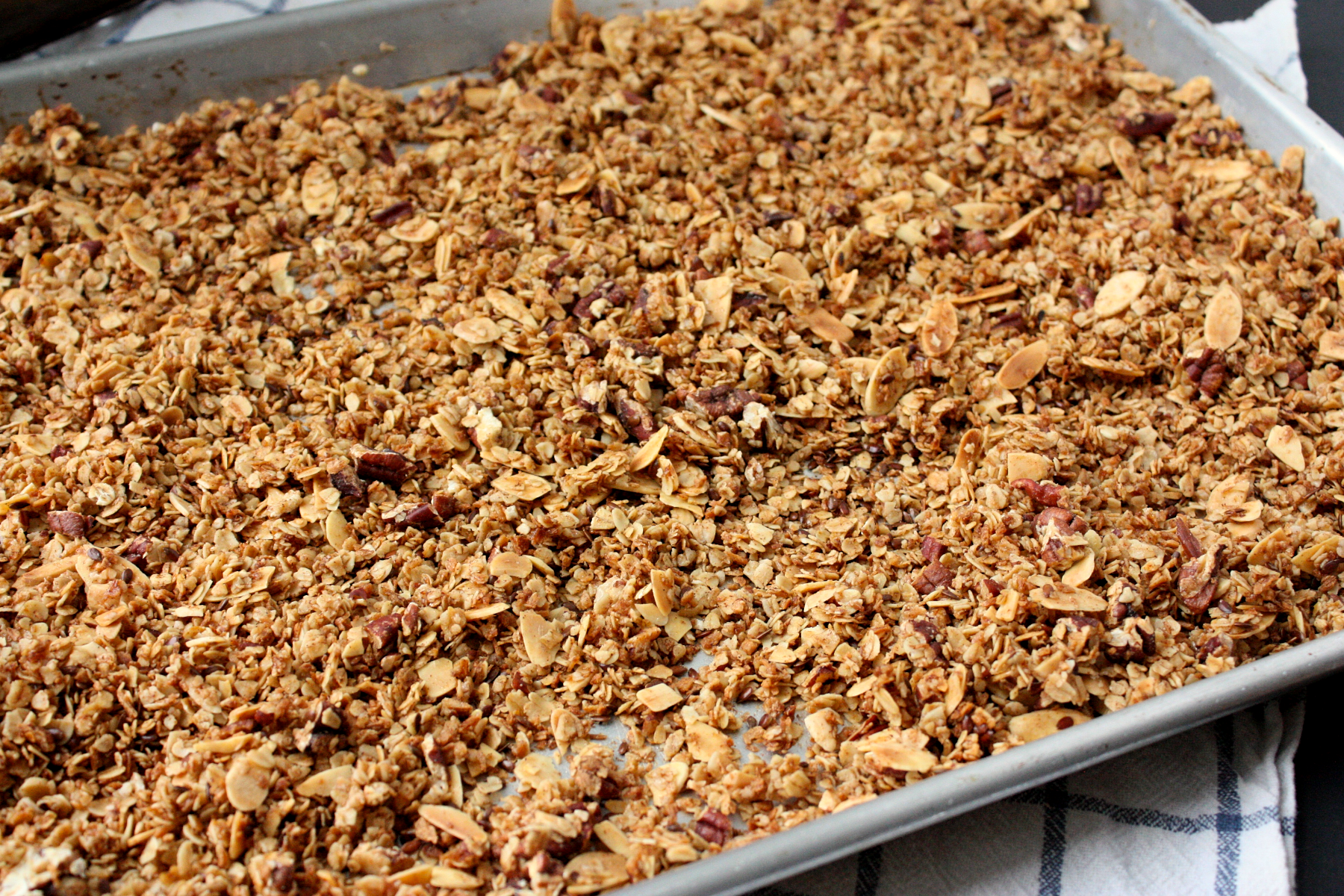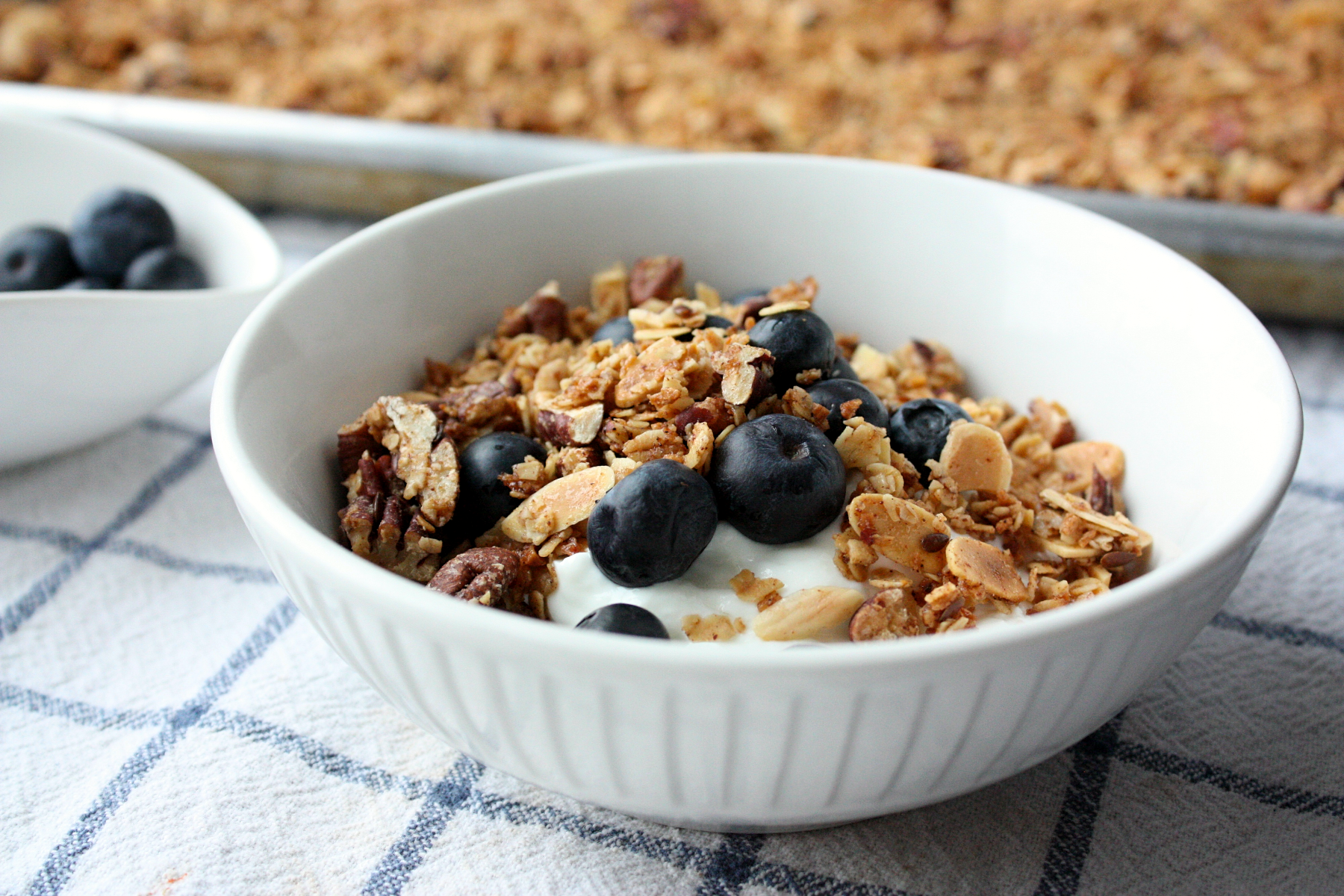 In a small mixing bowl, combine liquid (or melted) coconut oil, maple syrup, cinnamon, vanilla and salt. Set aside.

On a large parchment paper lined baking sheet, combine oats, nuts, flax seed, and coconut. Bake for 15-20 minutes (stirring twice) until toasted brown and fragrant.

Remove oats and reduce oven temp to 300 degrees. Drizzle maple syrup mixture over the oats and carefully stir until well combined.

Return to the oven and bake at 300 degrees for 25 minutes.

Remove from the oven and fold granola onto a large sheet of parchment paper to cool fully. Store in an airtight container for up to five days. Enjoy over your morning yogurt!
Store at room temp in an air tight container.