It doesn't get much easier than this oven baked sweet and sour chicken—recipe courtesy of my mom. She often whips this up when we visit and it is sooo delicious. Total comfort food. AND, only five ingredients. You can literally pop this into the oven within minutes, and prep your sides while it bakes away. We like it with jasmine rice and bok choi, but there are so many great potential parings here…a sautéed veggie medley with broccoli, peppers, and bean sprouts? YES!
Whatever your pairing, this dish is a crowd pleaser. My kids love it.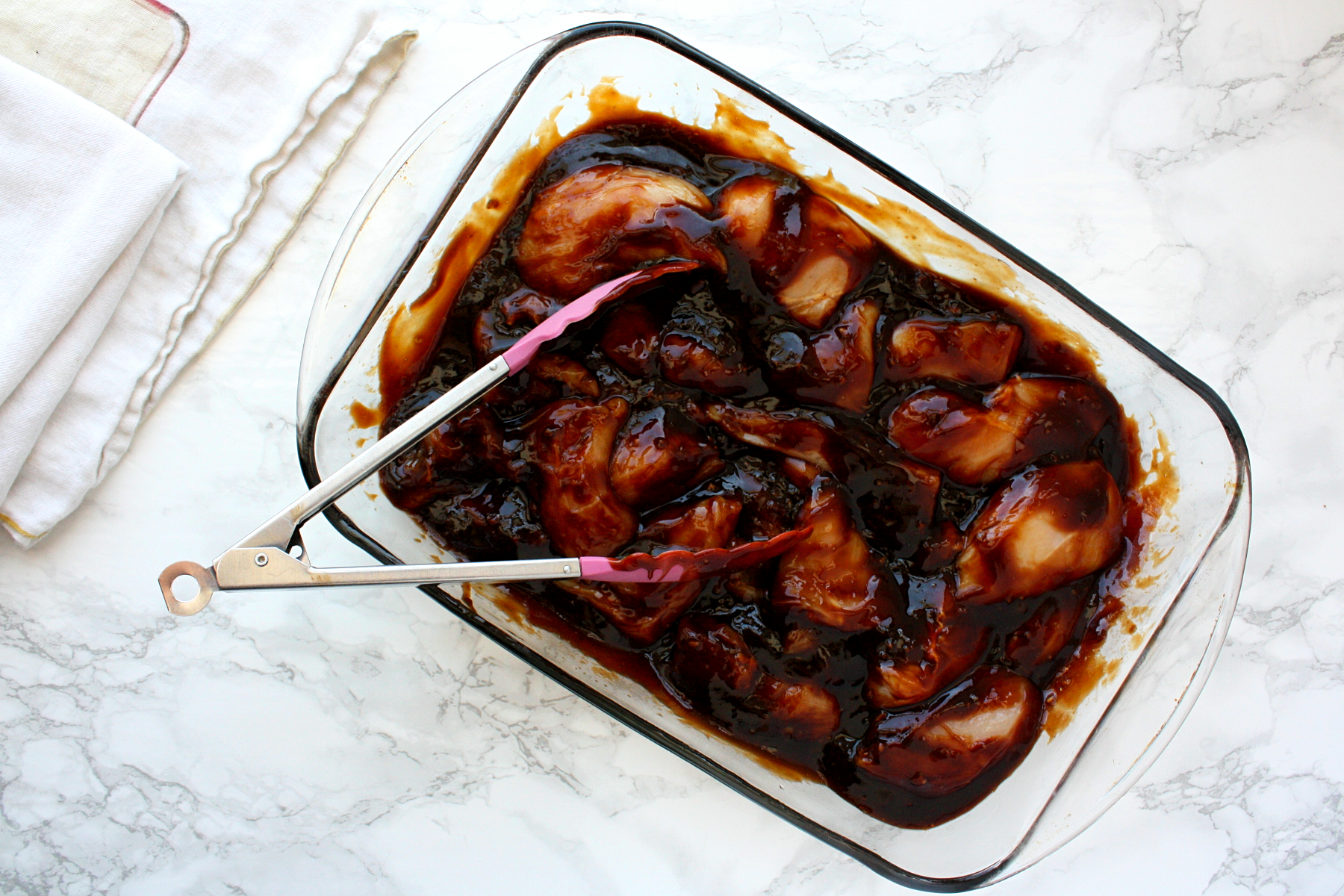 P.s. Foodie friends, you can now see all my kitchen creations over at yummly.com and easily save my recipes to your own yummly collections via the little orange 'YUM' button to the right of my recipe card title. A great way to save and organize your favorite recipes!

Preheat oven to 350. In a 9 x 13 baking dish, add in chicken breasts (quartered) and set aside.

In a medium mixing bowl, whisk together ketchup, soya, brown sugar, and garlic. Pour oven chicken and toss until chicken is well coated.

Bake at 350 for 25-30 minutes, or until chicken is fully cooked. Serve over sticky rice with your favorite greens.